Here is a list of  Top Travel apps for smartphones and tablets:
Have flight and airport information at your fingertips and manage your airline info. GateGuru gives real-time flight status, gate and delay notifications, weather updates, airport layout (food, shops),
rental car info, and more.
2. Google Translate 
Translate words and phrases between more than 60 languages. You can also speak your phrases and hear the translations.You can also access your translation history even when you are offline.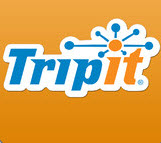 Great app for keeping track of travel itineraries. You just forward confirmation emails, or have it done automatically, for flights, hotels, rental cars, and more, and Tripit organizes it all with all your details and confirmation numbers.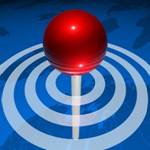 4, AroundMe
Quickly find out information about shops, coffeehouses, museums, banks, theaters  and more that are around you, no matter where you are. Provides you with a map and shows you the distance from each location. It's a great way to get your bearings, and to find a cup of coffee or dinner off the beaten path when you need it!

5. Google Maps
This maps program gives you accurate and easy maps with built-in Google local search, voice guided navigation, public transit directions, Street View and more. You can search for addresses.
6. Trip Advisor
Traveler reviews, photos, maps, videos, and more make this app a great resource. You can find great deals, compare airfares, find hotels, locate restaurants, add your own reviews.
7. Dropbox
Get free, passworded cloud storage for files and photos with an easy account setup process online. You can set up folders, and use it to store all of your photos and videos without maxing out your smartphone or your tablet. You can select to share your photos with others just by adding their email address, which allows access to whatever folder you designate. It syncs across all your devices so you can access your files from phone, tablet, computer. It has so many uses that people are now using it as a verb, to say they have "dropboxed" this file and that file.

8 Evernote
Passworded app that gets you organized by scanning your notes on the fly, making the text of any receipt or notes/paper searchable, allows you to create to do lists and voice reminders. Syncs across all your devices, allows you to share any documents, and so much more.   It was on the NY Times Top 10 Must-Have Apps. It is often associated with productivity but its unique features lend themselves also to travel in terms of securing and accessing important travel documents, scanning receipts, keepsakes, and more. (IOS, Android)
Also be sure to check out Instagram (easy program that improves your pictures on the fly) and Trip Journal (documents vacation experiences to share with friends and family, and shows your travel routes if you wish to). SeatGuru helps you find seats on the aircraft, Flightboard  gives you a live flight arrival/departure information from airports around the world, with information on aircraft type, delays, and other notifications. 
Are there any travel apps you couldn't live without? Add your comments and let us know!